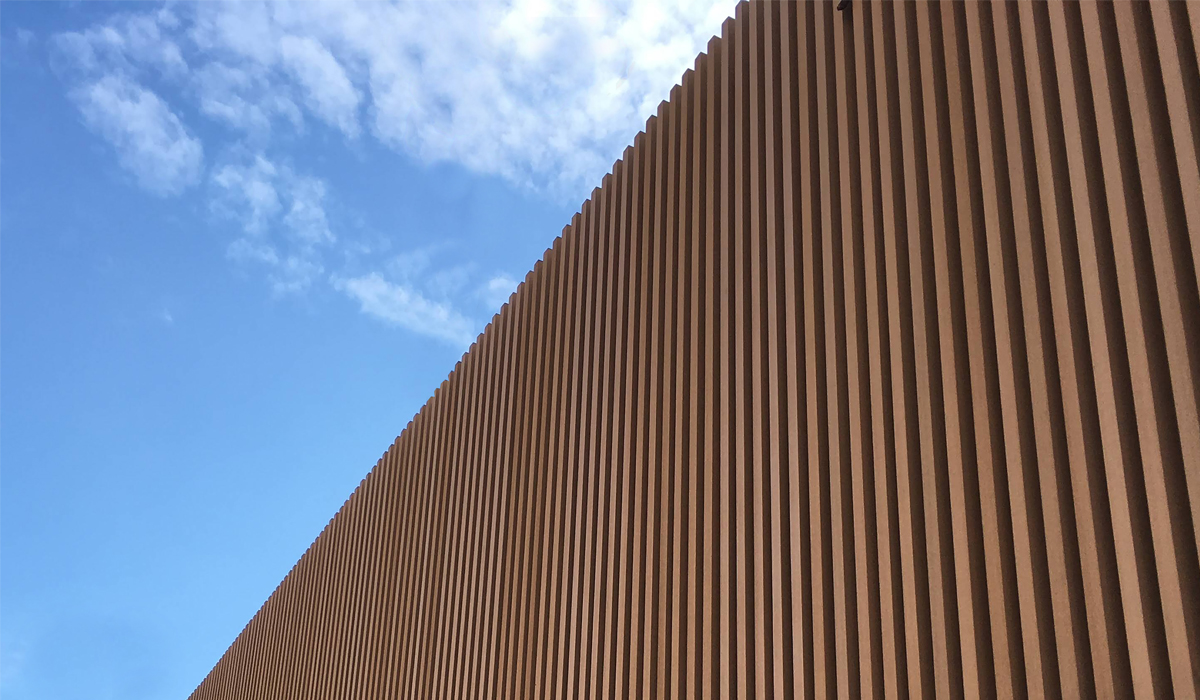 Composite wood was born in the early 2000s as a substitute product for wood. For these reasons, it was conceived in single-paste very similar to the aesthetic appearance of wood; this means that the product is made up, in its entirety, of a single composite material previously mixed.
The monopaste product has very important characteristics thanks to the components that are inserted within the formulation. The 3 main components are Wood, Polymer and Additives, agglomerated in a single mixture in a homogeneous way through a single extrusion process. For all composite woods the rule is that the higher the quality of the main products, the better the durability of the product. The components must be mixed according to a precise ratio between them and extruded with an adequate pressure in order to obtain a product of high durability.
For more information on composite wood go to BLOG What is composite wood
Following the increase in market demand coming mainly from the markets of America and Europe, due to the greater and growing competitiveness between competing products and to the need to find alternative solutions to single-stick composite wood.
Some manufacturers have started research aimed at finding solutions that could lower the costs of the 3 macro-components (wood, polymer and additives). The result was to find a product that could cover the inner part of the material (the so-called "core") with a protective plastic film with a thickness ranging from a few tenths of a millimeter to a few tenths (normally from 0.05 to 0 , 6 mm.). This is in order to reduce the amount of additives inserted in the "core" (which in the case of the monopasta can cost almost 50% of the finished product) thanks to a film that should "seal" it from attacks deriving from external atmospheric agents (oxygen , humidity and UV rays).
This process takes place by applying, downstream of the main extruder matrix, a second extruder which injects, during the extrusion phase, a very liquid composite with a prevalence of polymers that covers the main extrudate (Core) already partially solidified previously. The process is very complex, the compounds and the melting temperatures between the two compounds are essential to ensure that the product does not separate over time. The profile thus produced takes the name of coextruded or second generation composite wood, precisely because it was born in the years following the first, but this does not mean that it is a positive or better evolution of the first single-stick, simply a different product is extruded.
Below we see strengths and weaknesses and what characteristics differentiate the two product categories.
Published on 12 November 2020
You may also be interested in