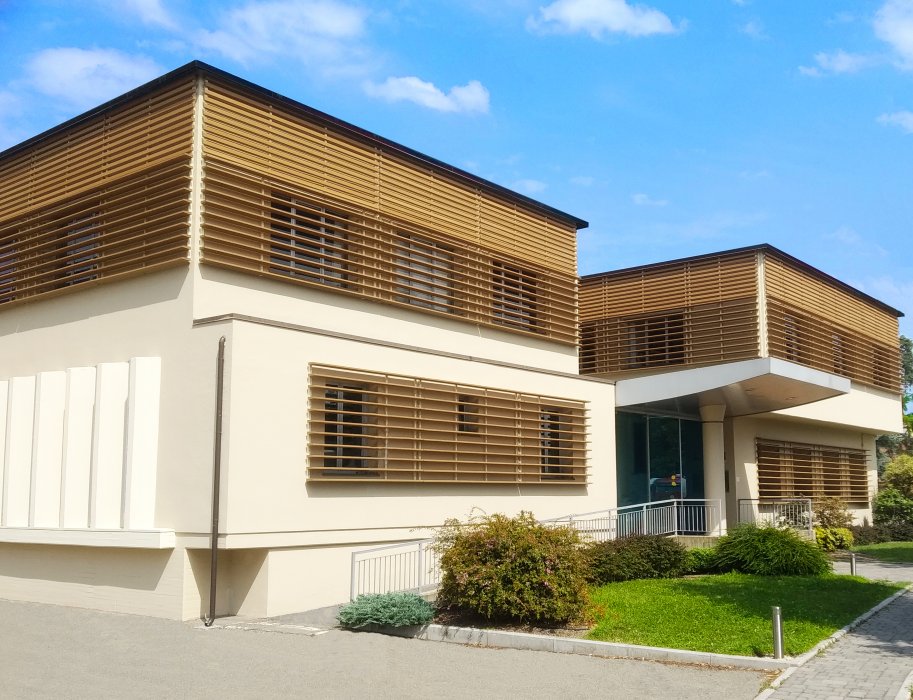 One name: Parmareggio.
The well-known national and international company, reference point for the consumers in the Parmigiano Reggiano and Butter market, has chosen Novowood to renew the external look of its headquarters, production plant in Modena. The company needed to replace the old adjustable aluminum shielding systems with a more contemporary and, at the same time, more natural-looking composite wood louvers system.
The façade, company's calling card, was covered with our fixed louvers systems, profile 60x40 and trapezoidal profile 150x45, both in "wood" color. In particular, the solar shading/louver systems for the windows, have been designed with this latter profile, which allowed to create the necessary shadow area without sacrificing the wide view of the outside.
Light and air are well regulated, the Novowood WPC guaranteed the aesthetic effect and the functional result.

Published on 06 August 2021