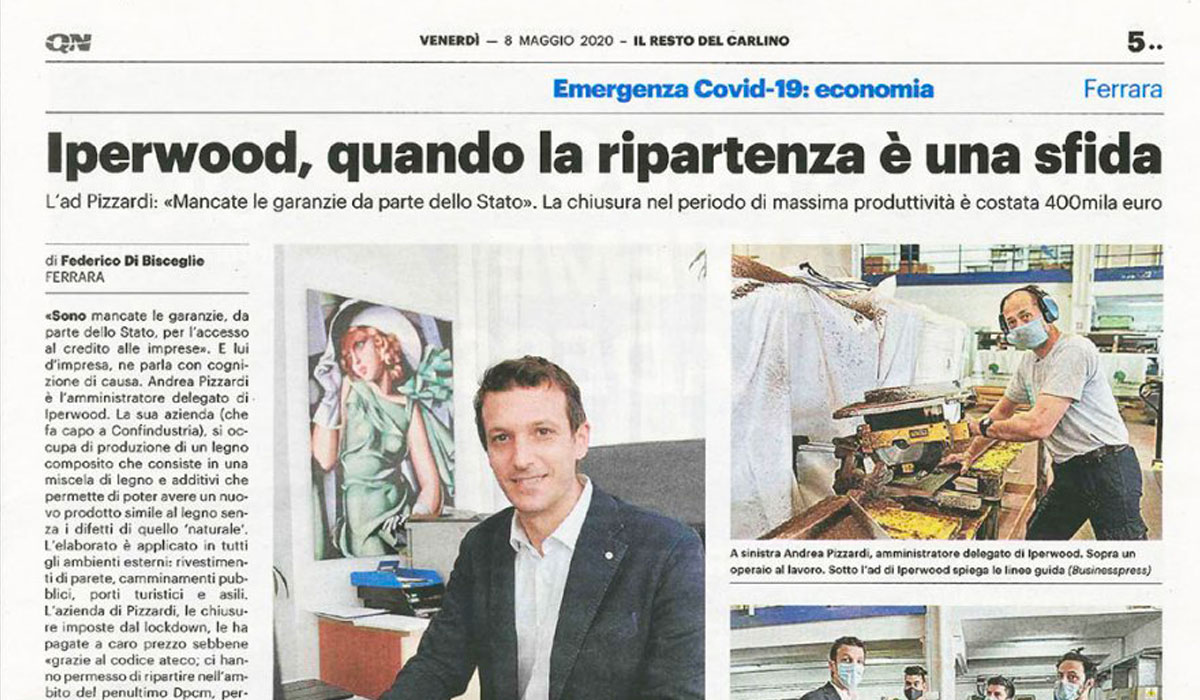 Novowood is on the front page of "Il Resto del Carlino-Ferrara" in the issue of the 8th of March.
The newspaper interviewed Novowood CEO, Andrea Pizzardi, regarding the activity recovery after the lockdown connected to Covid-19 emergency.
Dr. Pizzardi explained to the newspaper the difficulties connected to the pandemic and the measures that the company has undertaken and is undertaking redarding security.
The recovery is a challenge that Novowood faces with energy and sense of responsibility, looking to the future with confidence.
Published on 08 May 2020