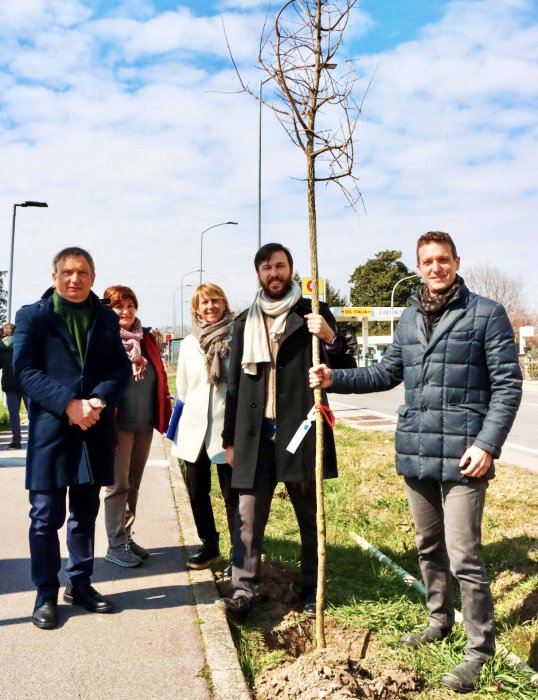 NOVOWOOD® always cares about the environmental protection, through the recovery of over 81.5% of recycled materials, including wood flour for the production of its WPC. For the production of Novowood there is also a considerable saving of CO2 compared to similar processes, equal to 0.59 kg / CO2 for each kg of extruded product.
This year, our company decided to donate ten trees to the Municipality of our city, Ferrara.
On March 14th, 2022, with the participation of the Municipal Councilor for Public Works Andrea Maggi, the Municipal Councilor for the Environment Alessandro Balboni, our Director Andrea Pizzardi and the technicians of the Office for the Public Green of the Municipality, the trees have been planted. They will contribute, like NOVOWOOD®, to improve the air quality and counteract the effects of climate change.
Published on 25 March 2022