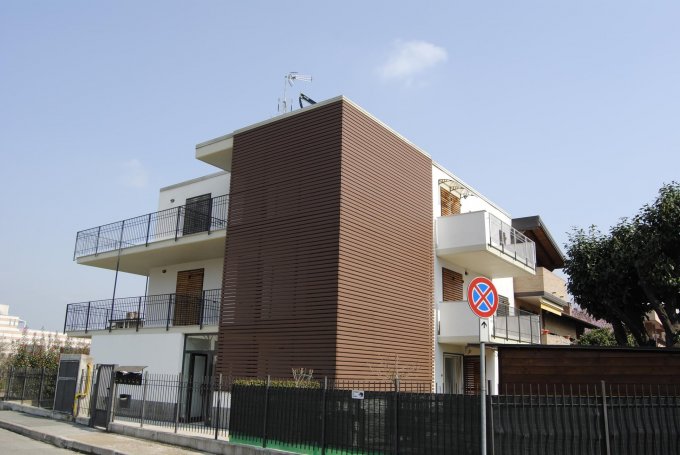 Installation of the façade coating system in wood plastic composite Novowood sunscreen.
This project was made to replace the old system of natural wood with a product engineerized, wood based, that can withstand the external environment, the wood composite NOVOWOOD.
Were used 89x40 color Copper Brown cut at project lenght, worked in workshop to create a fixing system "not fix" that has allowed to reduce to a minimum the time of installation.
Published on 06 March 2015