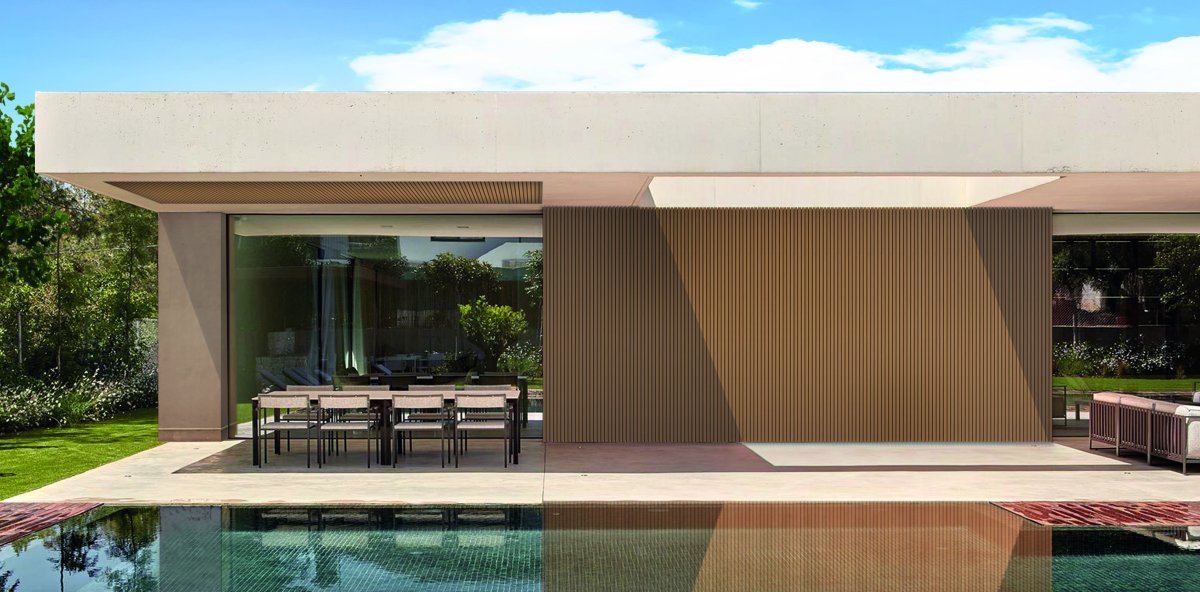 Skin Air is the new Novowood cladding profile, characterized by a three-dimensional surface.
The stave has deep grooves that simulate the effect of slats addressed to façade or ceiling.
Thanks to its easy and quick installation, Skin Air answers to the aesthetic needs of today's architecture providing a smart solution which gives depth and new rhythm to the façade.
Published on 19 October 2021