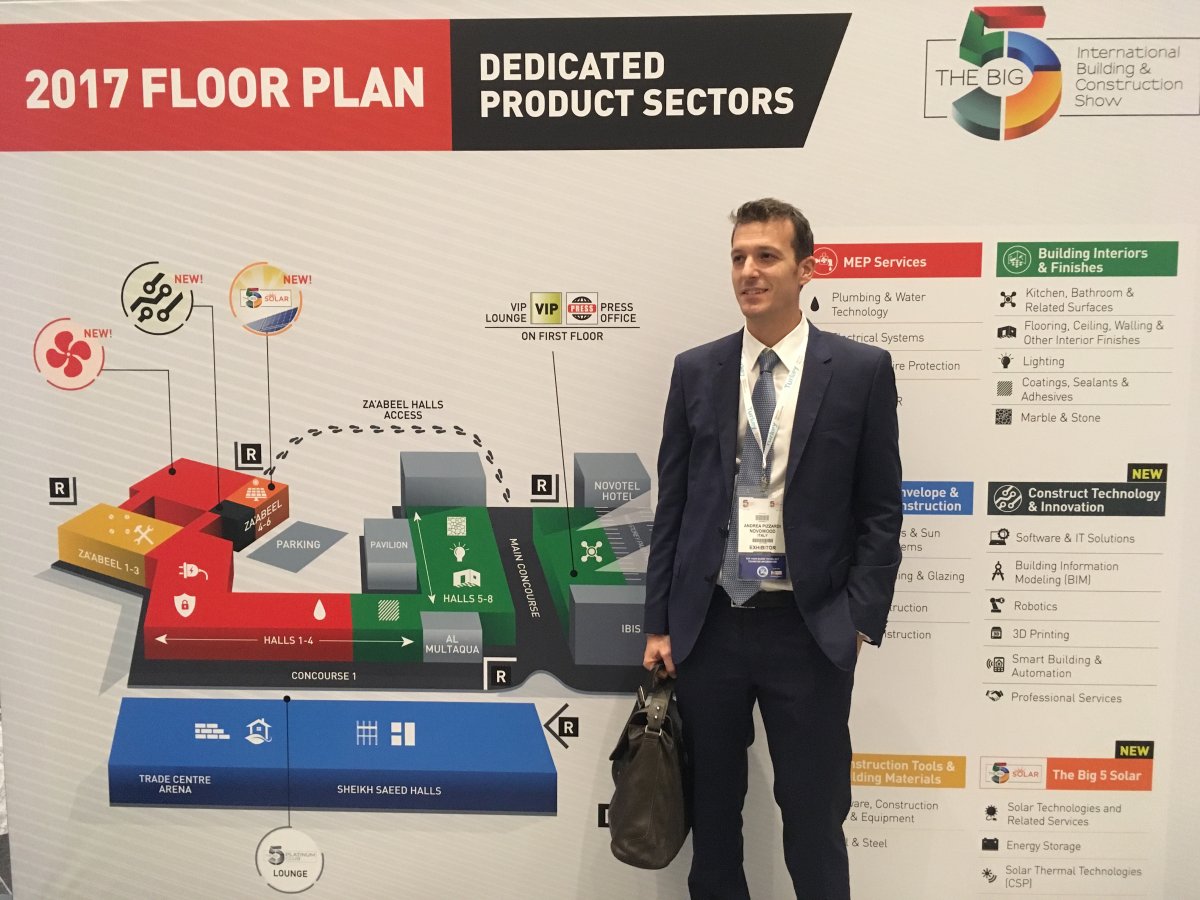 The experience that has seen us as protagonists to represent the composite wood abroad has just ended. In fact, Novowood® took part in the biggest event dedicated to building and construction in the Middle East, "The Big 5" which was held in Dubai from 26 to 29 November.
The event, now in its 38th edition, involved more than 100,000 visitors and interested many local enthusiastic entrepreneurs both from a technical and aesthetic of Novowood.
The environmental impact and the attention to environmentally sustainable technologies are increasingly requested in these countries and this is why our collaboration with the Faculty of Engineering of the University of Ferrara is increasingly close and constant.
We therefore thank all the people we met on this path and see you this year for the next edition.
Published on 15 December 2017