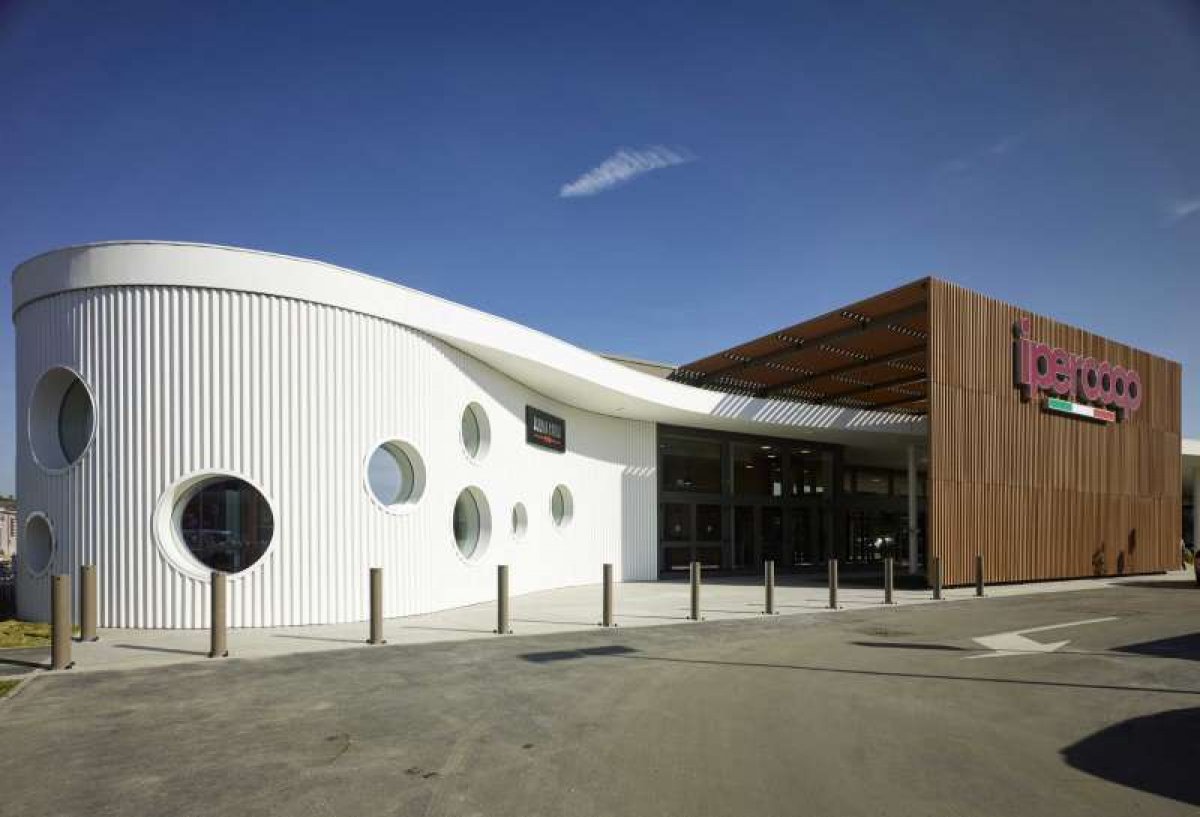 Online the new project card of the new Coop store in Formigine.
Coating with 77 120x60 slatted wooden panels in Novowood composite wood arranged vertically, applied to a metal structure.
The 3-day installation, which was made in record time, fully satisfied the expectations of D.L.
The whole production was made with the new premium finish, explicitly requested by D.L. To ensure aesthetic performance at the highest levels.
Published on 13 June 2017