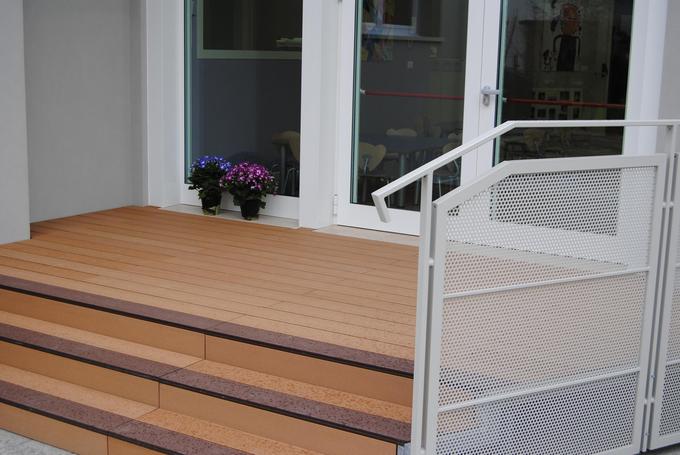 Kindergarten "Dali" in Argenta city was opened on 1st of March 2014, following a total renovation and expansion became necessary after a fire that destroyed it in 2011.
Attending the event, as well as municipal officials, many families enthusiastic about the project.
Special care for the materials and for energy-saving solutions, the building site supervisor has opted for a Novowood product in external paving, particularly resistant to any climate and suitable for areas poses like schools because it does not splinter.
Published on 03 March 2014