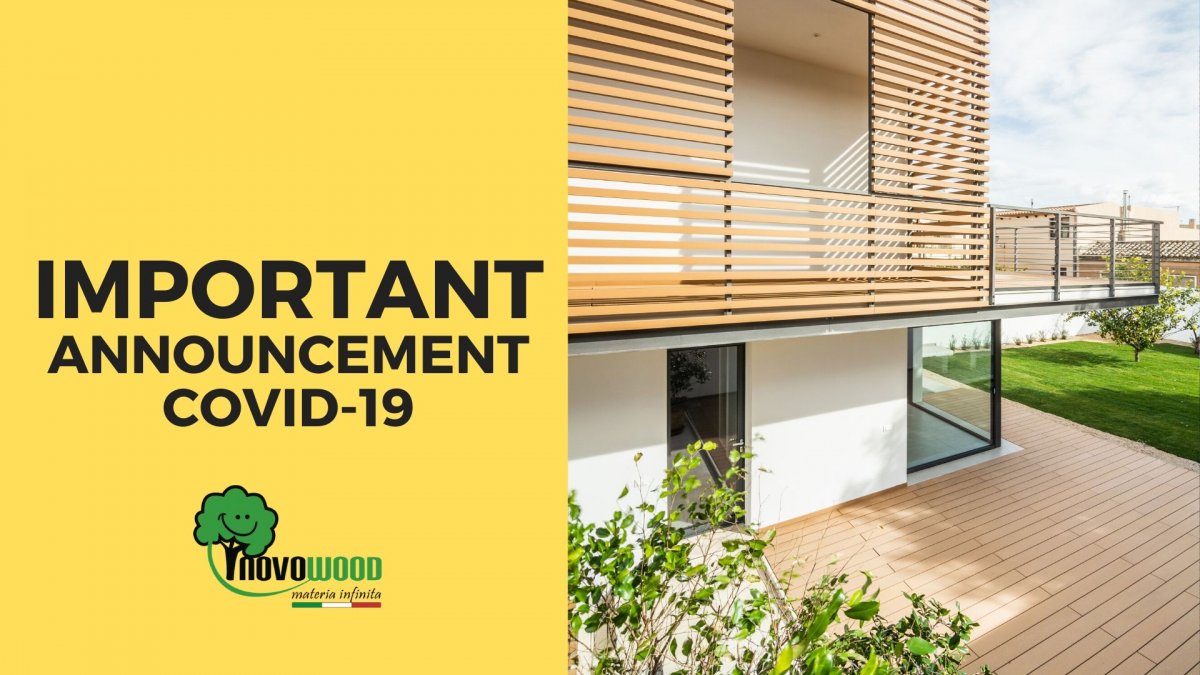 Dear customers,
Novowood team wishes to inform you that, with reference to the Prime Ministerial Decree of 22.03.2020 concerning the extraordinary measures adopted for the Coronavirus Covid-19 emergency, shipments / receptions will take place regularly until the date of 25/03 as provided for in the decree.
From that date and until 03 April 2020, the production and preparation of orders will be suspended, while all the services related to orders and customer support will remain regularly active.
Sure of your understanding due to the extraordinary nature of this situation, we renew our best wishes for a rapid recovery of activities and send you kindly regards.
Published on 23 March 2020